April 26, 2017 – 23 went
Description:
Visual Studio turns 20 this year and to mark the anniversary Microsoft Tools team has released Visual Studio 2017.  We will be taking a look at the new IDE and focusing in on what  developers need to know about the new version of their favorite developer tool.
Overview:
VS 2017 Versions & Install
·  Install process to see what's available
·  Feature comparison between the different Visual Studio versions
VS 2017 New Features & Functionality:
·  Overview of General Software Development Features
·  VS2017 + .NET Core + Azure
·  Microservices
·  Agile & DevOps workflow
·  Enterprise DevOps/TFS 2017
Further User Comments on MeetUp page:
Thanks for coming out for the VS 2017 talk. Here are the links you should check-out for more information:
1) www.visualstudio.com
2) www.visualstudio.com/vs/compare
3) visualstudio.com/en-us/news/releasenotes/vs2017-relnotes
4) visualstudio.com/dev-essentials
5) the VS 2017 poster: aka.ms/vsposter
Here is my slide deck:
https://speakerdeck.com/arlannugara/visual-studio-2017-release-overview
---
---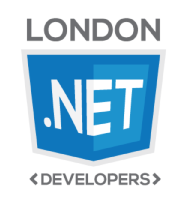 We will meet regularly to explore the use of .NET for building mobile to web applications or just for fun of coding. Our goal is to create a great social group in the London and surrounding area where everyone can come share and learn from each other. We will be learning and coding with a focus on web and multi-platform mobile development, including MonoTouch, Mono for Android, Windows Phone, Windows 8 and ASP.NET.