LucidChart is another online drawing platform in our series on reviewing various web apps as alternatives to Visio and PowerPoint, for creating Azure Architectural Diagrams. As in the other online drawing programs that we've been reviewing, Tim Warner's Azure IaaS drawing was used as the vehicle to test the ease of use, the pre-loaded current Azure Icon Set and other features noted here.
LucidChart UI with completed drawing: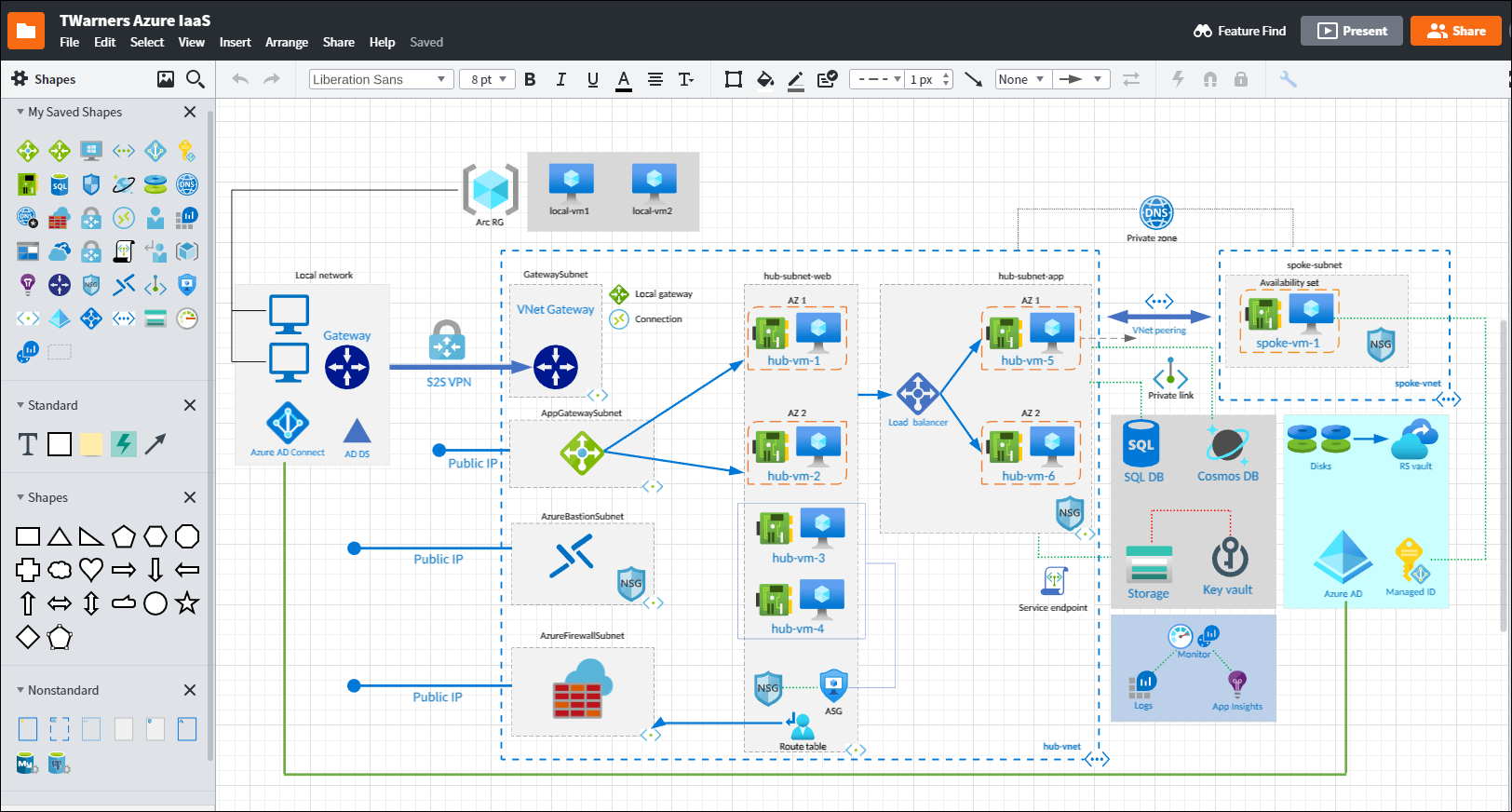 NOTE: Source of diagram: https://github.com/timothywarner/azure-class-diagrams
This is Tim Warner's Visio drawing done in LucidChart. Replicating a detailed drawing like this helps to discover the platform's functionality, ease of use, as well as the other review details outlined here.